Description
This is the newly on boarded (5/2019) 40mm headphone dynamic drivers, made by Bowers&Wilkins in the US and applied in B&W luxury P7/9 series headphones. This is our best 40mm driver, and we highly recommend to update any <$200 headphones for immediate sound quality improvements.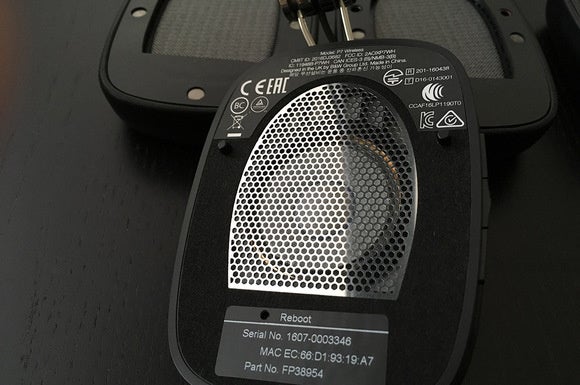 We'll keep this flagship product updated with the best 40mm driver. Keep your eyes on us 🙂 
Bowers&Wilkins

luxury P7/9 headphones
Bowers & Wilkins has earned its place as the BMW of high-end audio. The company's loudspeakers are legendary: Its five-figure Nautilus speakers have been displayed in museums; Abbey Road Studios has used their monitors for more than 20 years; and the company's new 800 Series Diamond are receiving rave reviews. See commercial reviews like Bowers & Wilkins P7 Wireless headphones review: They sound better than the original, and community impressions on P7 and P9 on Head-Fi, (see more headphone reviews at Beginner Guitar HQ)
Upgrade your cheapo headphones right now
Our study clearly shows that most commercial headphones won't spend the major budget on improving sound quality, especial those priced $100~250 Bluetooth headphones with fancy functions like ANC. So if you are an real audiophile and won't mind to get your hands dirty, you should think about upgrading the driver unit by yourself! See tutorials on how to upgrade headphone drivers, and be brave!
Package
1 Pair (2 pieces) 40mm Headphone Dynamic Drivers
if your headphone using dynamic drivers in different sizes (typically 50mm), please contact us for 40mm to 50mm adapters. 
Most recommend to be used with our wooden headphone shell. 
Note: the dynamic drivers have been paired to ensure sound and quality fully balanced between right and left channels. Therefore we don't offer single unit.  
Detailed Specs
Diaphragm: Nylon damped cone

Coil: high-strength copper clad aluminum wire (CCAW) and has been specially optimized for over-driven to increase the toughness and elongation. 

Luxurious 20-core 5N OFC coils offers clearer and more vocal than ordinary 13-core or 16-core coils.

Frequency range 10Hz – 20kHz

Impedance 22 ohms (passive)

Distortion (THD) <1% (1KHz/10mW)

Sensitivity 111dB/V at 1kHz
The diaphragm made by Nylon damped cone
The back panel 
Proceed with caution: dynamic driver is with extremely fragile (1~5μm) diaphragm and can be easily damaged in following situations.
Soldering: overheated (>250 degree C) soldering iron or overtime soldering (>2s) may permanently damage the driver. Please managed down both in your DIY. 

Installation: the driver has S

intered NdFeB Magnetic inside with extremely strong attraction power. Damage may caused by attracting anything hitting the fragile diaphragm. 

Others: applying high-voltage, storing in high temperature/humidity environment… all may cause unrecoverable damage.